HANNYA - ULTRA 49MM
WELCOME TO THE CLUB!
90 DAYS INTERNATIONAL WARRANTY
Your Apple watch case will be protected by our 90 days international warranty.
In the rare event you encounter a problem, you can return your product to us for repair or replacement no matter where you are in the world any time within 90 days of your purchase.
SHIPPING AND RETURNS
We provide free worldwide shipping on all orders.
You'll be able to select a delivery option and review prices for each option during the checkout.
Shipping time for in-stock items will very much depend on the courier you choose, since our Express and Economy couriers might take from 2-5 or 3-6 business days, whereas, our free Standard shipping may take slightly longer to deliver. In both cases, you will receive a tracking number shortly after placing your order so you'll know exactly when your package is scheduled to arrive. 
Our fulfillment facility begins processing your order within 1-2 business days after it is submitted. Keep in mind that packages aren't transported over weekends or local public holidays.
If you're not happy for any reason, you can return any of your purchased Serafinoluxury™ items within 90 days of receiving your order, provided the items are unused and in their original condition.
Only Serafinoluxury™ watches purchased on the website can be returned or exchanged.
BEHIND THE PROJECT
Serafino™ Luxury is a brand born by the passion of young designers considerably attentive to progress. A team of people constantly looking for innovation, able to create the Serafino ™Luxury Watch cases. A process that required tenacity, dedication, trials and creativity.
The aim was to create a unique product, able to make unique an ordinary object. Many users have craved an Apple Watch for years; many of them do not wear it for important occasions due to its minimal, sporty design.
The designers at Serafino ™ Luxury started sketching what the mind would imagine: a complex creative process that lead to the creation of a prototype.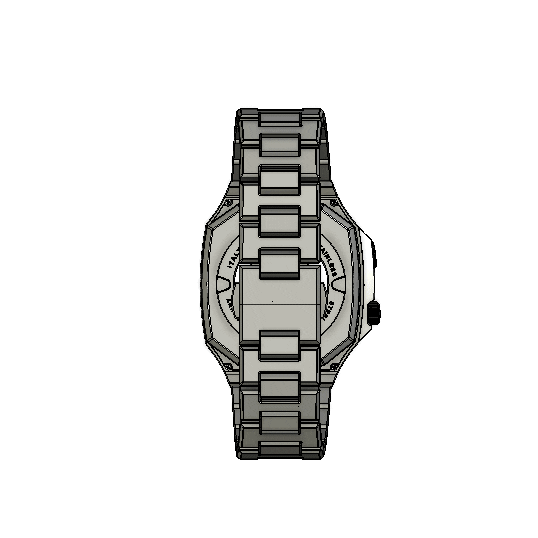 Lines became shapes and any mistake was corrected until the final project was born a project that resembles perfection.
The combination of the various elements, united to the exclusivity of the project, makes the Serafino ™ Luxury Apple Watch cases unique.
The result is a case, combined with a range of watchbands that vary in colours and materials and the cohesion of these elements made the Serafino ™ Luxury Apple Watch cases the perfect representation of elegance, style, uniqueness and rarity.
Serafino ™ Luxury is more than a team of designers leading a brand, it is a mission to offer an exclusive product, accommodating everybody, a product able to change the status quo of whom wears it.

Buying on of our products will let you be part of our family and, at the same time, turn your life around.
We will always continue our research to offer you products as special as unique.


Since 2018, the Serafino Luxury™ team has been working to design luxury Apple Watch cases, turning a sports smartwatch into an exclusive timepiece.

COMPATIBILITY
Apple Watch ULTRA 49MM
WRIST SIZE
16-22 cm
WATER RESISTANT
This watch case is water resistant (100 meters)
CASE
Stainless Steel
BRACELET
Premium silicone
INCLUDED IN THE BOX
Instruction book, watch case, bracelet, screwdriver, screws, warranty card